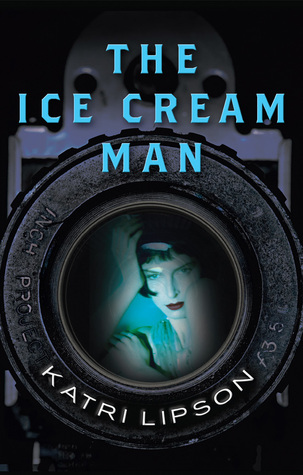 Rating: 3 Stars
*I won this book through Goodreads First Reads giveaway. In no way has this influenced my opinion or rating of this book.*
Synopsis via Goodreads:
Two years after the end of World War II, a director sets out to mimic real life by creating a film without a script, where the actors learn the story and their part in it as they go. The tale unfolds of a young couple on the run during the Nazi occupation, but soon the characters they play begin to take on lives of their own. As the lines between fiction and reality blur, the Secret Police become convinced that the director holds information that could compromise the nation's security, and they decide to interrogate him about his fictional plot. Fear and desire merge in this imaginative world where coincidence is never just that, and overlapping identities and unconventional romance offer a playful notion of truth.

Winner of the 2013 European Union Prize for Literature.
I feel that I need to start off my saying that this synopsis does not do this book justice. This synopsis gives a very, very vague idea of what about 1/3 of this book is about and nothing about the rest of it, which is completely different and quite a bit confusing.
I was repeatedly reminded of Ernest Hemingway's style of writing during this book, in that sometimes the dialogue between characters would go on and on without any obvious indication of who's talking with whom and no other descriptions are provided. To me, this is by far not my favorite style of writing. It's confusing and time consuming to have to stop reading and go back a few sentences to try and figure out who's talking with whom, and even then as the reader you're not completely sure.
This was not the whole book, but there are many sections that incorporate that kind of writing, and it did bother me sometimes.
I also need to say that I had some real difficulty trying to figure out what to rate this book. When I was about 1/3 into the book, I was loving it and I had about 4-4.5 stars in mind. But then after I got through that first third of the book, the story took a completely different turn, one which was difficult to understand and having so many questions still about the first 1/3 you've already read that never really get answered.
So after that 1/3 mark, my rating slowly started to go down to 2 stars, and then went back up to 3 stars, and then by the end, I was just plain confused on how I felt about this book.
Let me say that my father is a complete history buff with an emphases in WWII. He has been a professor at the Air Force Academy in Colorado Springs, Colorado and still teaches it to this day. His study room has a wall full of history books mostly on everything related to WWII and loves to tell stories about it. He has studied it in depth and has never been able to not answer a question on anything related to Hitler, the holocaust and everything in between.
Because of this, I know a reasonable amount of stories about WWII and I, myself, love a good story that incorporates that time. Oddly enough, I've recently become more and more interested in part of the war and have inspired new ideas for me in book writing.
Because of all this, I thoroughly enjoyed the first 1/3 of this book because it revolves around this odd director who has no script, no real idea in mind when he sets out to recreate a story about a fake couple on the run. He asks open ended questions to the cast about what happens in the story and how/if the couple fall in love with each other. When the film is complete, it's quite popular, and he has a woman find him to tell him she's the woman he has portrayed in his film, and that everything in the movie really happened.
So, of course, this is my kind of story. Odd coincidences – which, of course, don't really exist, since nothing ever happens randomly – and the most unlikely kind of love that never really shows if it's true or not. Because what better time to fall in love with the wrong man than during WWII, right?
But then, the POV shifts even more, going from the woman cast as Ester in the film, to the unnamed director, to the real Ester, to Ester's son, to Ester's son's daughter, and more random people in between, causing much angst on the reader's part.
I respect all types of literary writing – even the kinds I'm not particularly fond of. And even though this book did not live up to my expectations, I find that I'm okay with that, because this is truly one of a kind book. By the end, you're frustrated and have so, so many questions swimming around in your head, but at the same time, this is a story set in the years after WWII, and I don't think this is a time when all questions will ever be answered. I understand why this book won the 2013 European Union Prize for Literature.