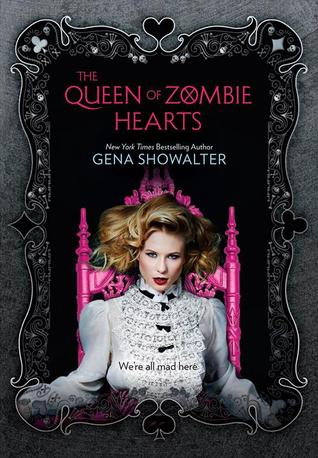 Rating: 1 Star
Synopsis via Goodreads:
I have a plan.

We'll either destroy them for good, or they'll destroy us.

Either way, only one of us is walking away.

In the stunning conclusion to the wildly popular White Rabbit Chronicles, Alice "Ali" Bell thinks the worst is behind her. She's ready to take the next step with boyfriend Cole Holland, the leader of the zombie slayers…until Anima Industries, the agency controlling the zombies, launches a sneak attack, killing four of her friends. It's then she realizes that humans can be more dangerous than monsters…and the worst has only begun.

As the surviving slayers prepare for war, Ali discovers she, too, can control the zombies…and she isn't the girl she thought she was. She's connected to the woman responsible for killing—and turning—Cole's mother. How can their relationship endure? As secrets come to light, and more slayers are taken or killed, Ali will fight harder than ever to bring down Anima—even sacrificing her own life for those she loves.
Shhhhh . . .
Can you hear that? That's the sound of Hannah losing faith in the YA genre.
Honestly, this isn't going to be much of a review because I just truly cannot figure out where to start in on all-the-bad in this novel.  There's just so much. And so little – actually, cross that out, there's just no good whatsoever about this book or the series in general.
My main annoyances can be found in the characters and how they're portrayed. For more ranting about this, just look here: https://obsessivereads.wordpress.com/2014/01/08/through-the-zombie-glass/. Because I'm just too lazy at the moment to write a full review that will mirror the review of the previous book. It's pointless.
It's amazing, but the characters have actually gotten worse. This should not even be called a re-working of Alice in Wonderland. Firstly, because there is so little in common and simply naming the main character Alice does not suffice, and, two, because labeling this in any way as somehow related to Alice in Wonderland would be the utmost disservice to the childhood classic.
And, so, prone to my lazy ways, here is a collaboration of gifs/memes for you to understand all my feels during the long – oh-so painfully long – experience of reading this atrocity:
As for those of you who will ignore this and read this series:
Good luck with that.