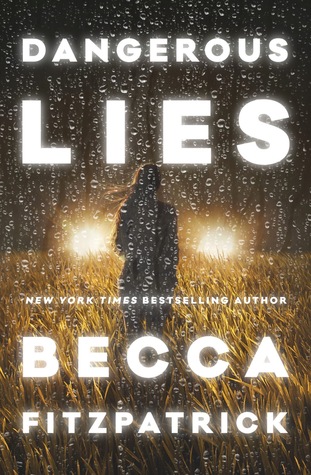 Rating: 1 Star
Synopsis via Goodreads:
A teen is forced to make a fresh start after witnessing a violent crime—but love and danger find her anyway in this novel from Becca Fitzpatrick, the New York Times bestselling author of the Hush, Hush saga.

Stella Gordon is not her real name. Thunder Basin, Nebraska, is not her real home. This is not her real life.

After witnessing a lethal crime, Stella Gordon is sent to the middle of nowhere for her own safety before she testifies against the man she saw kill her mother's drug dealer.

But Stella was about to start her senior year with the boyfriend she loves. How can she be pulled away from the only life she knows and expected to start a new one in Nebraska? Stella chafes at her protection and is rude to everyone she meets. She's not planning on staying long, so why be friendly? Then she meets Chet Falconer and it becomes harder to keep her guard up, even as her guilt about having to lie to him grows.

As Stella starts to feel safer, the real threat to her life increases—because her enemies are actually closer than she thinks…
DNF at 10%.
This was ridiculous. Absolutely, utterly, completely ridiculous.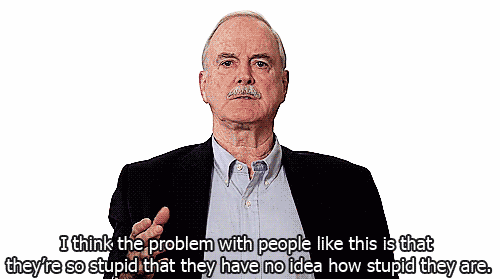 I don't even know why I try. I don't have a good track record with any previous Becca Fitzpatrick novel . . . and I've read them all.
I think I may have to throw in the towel for good on this author.
I can't even deal with Stella. I can put up with a lot of BS from a character, but five pages in and I was ready to throw the book at the wall. The only thing stopping me was fear of the noise it would make and then attempting to explain why I threw an object at the wall like it had bitten me, and because no matter how bad a book is, I simply cannot bring myself to inadvertently hurt it. So sue me.
ANYWAYS.
Stella goes on my list of bratty, whiny female characters. Like, really. You want to give the definition of a stereotypical middle-class, latte drinking, brand name wearing, American teenage girl, well, Stella's your girl.
I just don't get characters like Stella. When I was sixteen, I don't think I was anything like Stella. I was doing nothing but school and clubs and reading and more reading and drinking tea. I never even liked lattes.
I concur.
Stella bascially has a death wish. That is what I got out of the few chapters I could bring myself to read of this book. Stella is hidden away in rural Nebraska (and FYI, I used to live in Nebraska, and it's not all full of corn growing, country hicks on tractors, okay?) because people are most likely trying to kill her.
(Frankly, I understand the feeling.)
Stella does everything you're NOT supposed to do when trying to stay hidden. She breaks all the rules because she sees this as unfair. Well, it is unfair. You get over it. Wanna be mad, be mad at your mother for putting you in this situation, be mad at Danny Balando who is trying to kill you, but don't freakin' take it out of the people trying to keep you alive.
Maybe Stella gets better. Maybe, but I wasn't holding my breath.
I got to the point (which was about 10% the way through the book) where I just couldn't imagine anything Stella doing or saying going forward that would save my opinion of her, so I got out before my blood pressure rose any higher.
I'm thinking that was a smart idea.
Of course I could tell there was going to be a love triangle after the first chapter. Stella can't shut up about her perfect little boyfriend who she was so cruelly, absolutely cruelly taken from and thrown into little hick-town, Nebraska. So cruel. It wasn't, like, the government was trying to save her life or anything.
I mean, it was her boyfriend.
But, of course, that doesn't stop the wandering eyes to the best looking hick Stella's ever seen. Mowing those lawns at 5AM in the morning, waking her up with his sweaty, naked chest. So inconvenient.
I give one guess to who Stella's going to end up with, and it won't be boyfriend-what's-his-name.
Naw, it'll be the good lookin' hick. Who I'm guessing won't have a shirt on half the time and will likely have a nice drawl to his words and is caring and an alpha male and has a secretive, dangerous past that Stella will get thrown into, but their love shall overcome!
Did I get it right?
I think so.