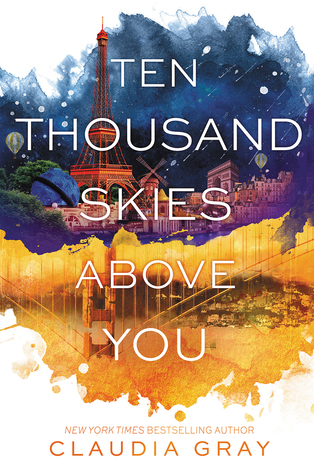 Rating: 2 Stars
Synopsis via Goodreads:
Ever since she used the Firebird, her parents' invention, to cross into alternate dimensions, Marguerite has caught the attention of enemies who will do anything to force her into helping them dominate the multiverse—even hurting the people she loves. She resists until her boyfriend, Paul, is attacked and his consciousness scattered across multiple dimensions.

Marguerite has no choice but to search for each splinter of Paul's soul. The hunt sends her racing through a war-torn San Francisco, the criminal underworld of New York City, and a glittering Paris where another Marguerite hides a shocking secret. Each world brings Marguerite one step closer to rescuing Paul. But with each trial she faces, she begins to question the destiny she thought they shared.
For the first half of this novel, I was falling somewhere between three and four stars, but then the last half just killed whatever hope I'd carved out for this series.
I couldn't even deal with Marguerite anymore. She is trying to compress the wonders of the universes, of different dimensions and the people in them into nice, little stereotypical boxes. Again and again we get her going on and on about how every Paul in every universe is her true love and they're soulmates and all the same underneath it all.
I was groaning out loud at this. She could not seem to grasp the idea that every Paul in each universe was raised a different way, in a different environment, with different people surrounding him. Obviously he's not going to be the same Paul.
But in every dimension, Marguerite has this ridiculous hope that that Paul is going to be the same as her Paul, and he would never, ever hurt her, despite having been raised in – oh, I don't know – a war torn environment or a Russian gang. Naw, he's still the same guy.
If one Paul loves her, that means all the Pauls in all the dimensions must love her, right???
Of course, this would go both ways, if it was true. (Spoiler: It's not!)
Because poor Theo has another version of himself from a different dimension who betrayed Marguerite in the last book, so that must mean her version of Theo is also bad. Even though her Theo is obviously not a bad guy.
Freaking Marguerite just cannot get over this. I swear, a third of this book is dedicated to her being all angst-y about this, wondering about the soul, whether one version of a person is reflected in all versions.
To this I say: WHO FREAKING CARES!?
Each version might have the same soul, but they were all born in different lives and have made different choices. Obviously they will be different. You adapt to your environment and attempt to make the best decisions you can. Sometimes you get crap choices and have to settle for a crap decision.
And it was about time they all started to think about how the whole jumping to different universes and taking over the version of themselves in that dimension was kinda a bad idea! I mean, my gosh, the whole taking over someone's life – even if they look like you and technically have the same soul – and making choices for them is kinda a bad idea, no?
Choices have consequences, and making those choices and then leaving that version of themselves to deal with them is kinda a jerk move, yeah?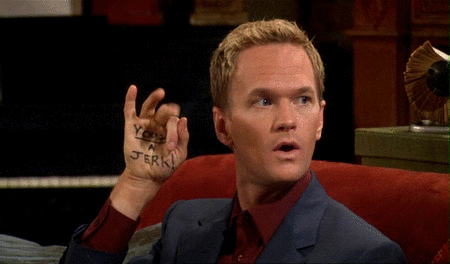 I don't even get how building these freaking Firebirds was a good idea in the first place. I'm a science major, so I know all about being curious and wanting to know things, experiment with things, but there is not one good thing I could see coming from building a necklace that could take a person to different versions of themselves that would in return outweigh all the bad that would undoubtedly come from it.
Would you like a list of all the Big Bad Things That Would Undoubtedly Happen? Some of them may include: wars, bigger and badder weapons, technology we should not have yet, screwing with another universe and likely effing them over in terms of their evolution, etc, etc, . . .
Like, my gosh???
The romance needs to die a quick and painful death. If I have to read one more time about Marguerite and Paul's undying love for each other, how they'll find each other in any universe 'cause they're "fated for each other," I'm gonna loose it.